History of Gambling in Australia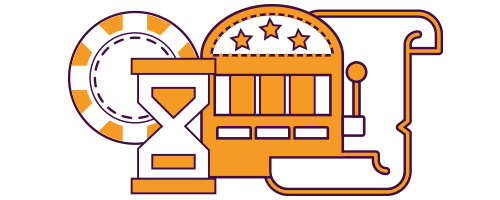 Gambling has its roots set deep in Australian culture as evident from the $19 billion spending on gambling in a year. An average Australian adult spends $1,500 a year on gambling which represents 3.1% of the total household spending. The most popular modes of gambling are lotteries and scratch cards, although Aussies are big fans of pokies and sports betting. Sit tight as we take you on a time traveling journey through Australia's history of gambling. Don't be surprised to know it all started from placing bets on coin tossing!
1788: The Two-Up Game by European Settlers
The roots of gambling in Australia can be traced back in history to 1788 when the first fleet of European settlers touched the shores of the sandy beaches. They developed a coin game called 'Two-Up' which originated in Ancient Greece, Ireland and Great Britain in the 18th century. Since it involved betting with pennies, it was quite popular among the lower classes of society.
The game involved placing two coins – one heads-up and the other tails-up – on a small sized board called a kip. The coins were then tossed into the air at the same time. The bets could be placed on two tails, two heads, or one head and one tail. An interesting bet was 'odding out' which consisted of tossing five odds in a row.
The Two-Up game gained much popularity across the colony which covered present-day Queensland and Victoria. Moreover, it spread like wildfire to southern and western Australia during the great Australian gold rush of the 1850s and 1860s when relocation occurred massively. During the first Word War, the Two-Up game was quite popular among Australian troops. The game is illegal in Australia in present times, although some varied versions of the game are still legal in some territories. Interestingly, the Two-Up game becomes legal once a year on ANZAC day, which lies on April 25 to commemorate all of the country's military veterans.
1810-1861: Origin of Australian Horse Racing
The first official gambling event in Australia took place in 1810 in Hyde Park during an official horse race at the order of Governor Macquarie. Horse Racing became a popular sporting and betting event in New South Wales during the same time period. Later on in 1814, gambling on horse racing was evident in Tasmania and by the 1840s it was done widely in Queensland, Victoria, Western Australia and South Australia.
The gold rush years witnessed an enormous growth of bookmakers at country meets and metropolitan tracks, thus making it necessary for some formal organisation and control. In 1842, the Australian Jockey Club (AJC) was founded in Sydney. A network of Principal Clubs and Australian Rules of Racing followed soon enough. Major turf clubs and jockeys clubs gained foothold in all the major colonies.
In 1861, the Victorian Racing Club began to capitalize on the money by organizing the first Melbourne Cup, which today is considered as one of Australia's most prestigious Thoroughbred horse races. The first Melbourne Cup attracted a large crowd of 4,000 men and women. Today the Melbourne Cup represents a huge betting industry together with being an interesting spectator sports. More than $14 billion is wagered per year on Aussie race meets.
1913: Development Of the World's Automatic Totalisator
The bookmakers at horse races had to manually handle all the trackside betting which led to delays in changing and displaying odds. In the early 20th century, an Australian inventor named George Julius invented a mechanical vote-counting device which was used by bookies extensively to automatically add up bets for pari-mutuel betting systems. Despite the sheer amount of money gambled at horse races, the automatic totalisator allowed bookmakers to set their prices.
In 1913, at Ellerslie Racecourse in New Zealand, the first mechanical tote board was installed. By the mid-1930s, these tote machines made their way into Australia, the United Kingdom and the United States.
1916: First Official Australian Lottery – Golden Casket Lotteries
Lottery was first introduced in Australia during the 1880's, when George Adams placed sweepstakes for the 1881 Sydney Cup. It was soon prohibited in New South Wales, but later on surged in Queensland, Victoria and Tasmania, making way for the Golden Casket Lottery.
During World War I, the Australian government decided to launch its first official lottery named Golden Casket. It aimed to gather funds for charities and community projects in Australia. The Golden Casket Lottery was first held in Queensland in 1916 with the purpose of raising funds for war veterans returning from Europe. Causes as the Australian Soldiers Repatriation Fund, Child Welfare and Hospital Fund, Surf Life Saving Association, Red Cross, and many more were supported widely by the funds of the Queensland-run lottery. In 2007, the Golden Casket Lottery became a part of the Tatts Group.
Over the next few decades, each Australian state introduced its own laws and lotteries at different times to accumulate financial resources for schools, hospitals, infrastructure and other government-funded projects.
Today, Australia has a wide range of state-owned, non-profit and private sector lottery schemes such as Tatts Lotto, Monday and Wednesday Lotto, Oz Lotto, Powerball, Keno, Set for Life, Soccer Pools, Mega Jackpot and Super Jackpot Lotteries.
1956: Pokie Machines Legalised In NSW
In 1953, an Australian company named Aristocrat noticed the success of the first slot machine in the United States and decided to bring it to Australia. They created the first game, Clubman, which was replaced with the Clubmaster in 1955.
In 1956, the government of New South Wales legalized gaming machines in registered clubs and pubs. This one move changed the gambling scenario in Australia and was a giant leap towards making Australia noticeable in the industry. Other states soon followed the lead. Although pokies had basic games, they still quickly became a hit with Aussies.
The next few decades featured the same pokie machines with three spinning reels and one, three or five lines. Compared to today, the jackpots were pretty small and there wasn't much interactivity offered. By the mid-1980's, the first video slots were offered to players with five reels, additional paylines, free spins and gambling options. In the early 1990's, several Australian States such as Queensland, South Australia and New South Wales released the new and advanced poker machines into pubs.
Pokie machines are quite popular in Australia even today. In 2010, there were just over 200,000 poker machines in Australia, with almost half of them in New South Wales. Moreover, Australia ranks seventh for the total number of pokies behind Japan, USA, Italy, UK, Spain and Germany.
In 2007 to 2008, the states collected about $3 billion from poker machines, with a billion Australian dollars coming solely from New South Wales. Fairfield accounts for the highest revenue from pokies, followed by the Hunter region and the Central Coast region.
1973: The First Casino in Australia: Wrest Point Casino
Even a century after the first Melbourne Cup, Australia still did not have a single legal casino although gamblers would head to bars and pubs to play on pokie machines. However, in 1973, things changed when Tasmania was struggling and campaigning for several years to get approval for a casino to boost its tourism industry. The Wrest Point Hotel Casino in Hobart, Tasmania opened its doors in 1973, giving Aussies a chance to legally play games such roulette, blackjack and baccarat, which were otherwise played in gambling havens 'illegally'.
The Wrest Point Casino fuelled the casino gambling industry and more first casinos were established in Queensland, South Australia and Western Australia between 1985 and 1986.
1991: Gambling Legalized in Victoria
Although New South Wales and other states were enjoying the pervasive effects of gambling in bars, pubs and casinos, the state of Victoria still considered gambling illegal. The state was struggling financially and economically during that time, but the situation took a turn when Joan Kirner succeeded at Victorian Premier. During her regime, she lifted the ban on gambling in 1991 and permitted the establishment of pokies spots across the state. The economy was uplifted as legalized gambling generated a valuable revenue stream for the state government.
A Casino Control Act was also passed in 1991, and later on in 1994, Crown Casino was opened in Melbourne. Today, Melbourne's Crown Casino and Entertainment Complex is the largest gambling complex in the Southern Hemisphere, attracting more than 12 million visitors each year.
2001: The Interactive Gambling Act is Passed
Although 'land pokies' had their own charm, the proliferation of the internet caused Australia to dive into the world of online gambling. Throughout the late nineties, online casino games and remote sports betting gained immense popularity. The government of Australia introduced regulations against the potential dangers of online gambling by passing the Interactive Gaming Act (IGA) in 2001 to control online gambling games.
Since then, online gambling has become far more widespread than land-based casinos, offering gamblers to play in the comfort of their homes. There are hundreds of online casinos that accept Australian players and most do accept Australian dollars.
The Growth of Online Gambling in Australia
Despite the Interactive Gambling Act of 2001 (IGA), which prevents Australian online casino operators from offering 'real money' interactive gambling to Australian residents, Aussies can legally access and freely use popular online casinos. Numerous online gambling activities have seen a growth in popularity across the country.
Apart from the fact that Aussies can legally gamble, any winnings from gambling are non-taxable. In Australia, gambling is legally considered as a pastime rather than a profession. Regardless of whether you play poker or casino games, or bet on various sports, online or at establishments, you are exempted to pay tax on money you win.
Australian players can choose from hundreds of different online gambling sites available to gamblers worldwide. You might find some operators offering only one or two online gambling variants, while a majority does offer table games, pokies, online poker and sports betting.
Until the mid-1950s, most gambling games were declared illegal, until the government realised it could generate a large amount of revenue from it. It won't be long before the government realizes the benefits from online gambling also.
Gambling Statistics in Present Day Australia
Australia enjoys a fifth rank for income per capita in the world, which is why it's not hard to picture that more than 70% of adults in Australia are engaged in some sort of gambling - sport, slots or casino table games. The Economist reveals that adults in Australia gamble more per capita than in any other country in the world.
Australia reaps more than $5 billion ever year in revenue from top ranked land-based casinos. These casinos provide huge employment opportunities with more than 20,000 people employed by the biggest casinos since 2008. Over the past 20 years, Australian casinos have attracted more than 50 million tourists from around the world, representing a major source of revenue.
Australians and Sports Betting
Australians love sports and gambling. More than ever they love betting on sports. Although betting on horse racing was evident since the early 1800s, more and more Australians have started wagering on sports such as soccer, cricket, rugby, tennis and golf. The growth of sports betting in Australia can be partly attributed to the growth of online gambling. Some operators have gone to the extent of promoting their betting markets in the television coverage of everyday sporting events. Sports betting comprises of 53% of the international online gambling market.
With the advancement in technology and development of mobile betting apps, Australians now approach punting in a different way than before. The focus has shifted from traditional offline betting channels such as retail or TAB outlets, on-course bookmakers and bookmakers on the phone to online channels such as mobile and tablet. Aussies can wager with just a couple of taps on a smartphone or tablet from just about anywhere.
Today, there are many commercial arrangements between sporting events, clubs, stadiums and corporate bookmakers. This has led to an increase in the marketing and growth of sports betting. The National Rugby League (NRL) and Australian Football League (AFL) are engaged in such practices and account for about half of all sports betting in Australia. Overall, it seems that gambling will continue to prosper in Australia and will keep on providing Aussie punters the option to blow off some steam and possibly win a fortune.
These pages may also interest you