European Blackjack Gold Review and Game Guide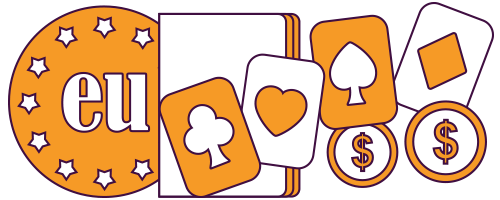 Although nearly everyone knows how to play blackjack, most people fail to realise that are over forty distinct versions of the game. Whether you play in Melbourne, Las Vegas, or at a mobile casino, you'll usually have several choices. European Blackjack Gold is a faithful rendition of the game frequently played in Paris and London. With a competitive house edge, straightforward rules, and authentic gameplay, it's a fantastic option.
Top 5 Australian Mobile Casinos
Getting Started & Learning the Ropes
The mobile version brings the sophistication of Europe to your smartphone and tablet. The game features gorgeous graphics, fluid animation, and a smooth jazz soundtrack with gentle chatter in the distance. It's never been easier to feel like you're seated in a Parisian casino, even if you're on the shores of Bondi Beach.
European Blackjack Gold is played with two 52-card decks that are shuffled after every game. Compare this to the standard four or six deck shoe offered at your local casino. Like all versions of Blackjack your goal is to beat the dealer. You must land a hand as close to 21 as possible without going over. The game actually announces your totals in a British accent, although you can disable this feature if you find it unnecessary.
Start Enjoying the Mobile Gameplay
After placing your wager, you'll receive two face up cards. The dealer will receive a single facedown card. The dealer's hand often comes as a shock to some players who are accustomed to American blackjack. This only affects the gameplay slightly, since there is no opportunity for the dealer to have blackjack before you play your hand.
When playing European Blackjack Gold for real money there is no option to surrender. Splits are limited to once per game. If you enjoy doubling down, you'll need a hand that totals between nine and eleven. The dealer is required to stand on all 17s or higher and stand on 16 or less, regardless if they are hard or soft, which can make for some interesting outcomes.
As in all versions of blackjack, you'll have the option to hit, stand, split, or double down when applicable. You'll only see the applicable icons, which reduces the odds of pressing the wrong button.
Our Expert Tips
When playing with your mobile, you'll be paid 3:2 for blackjack. Keep in mind that if you split your hand and land blackjack, your hand will count as 21 and is exempt from the enhanced payouts.
The best way to succeed at European Blackjack Gold for real money is to follow a strategy table that covers this particular variation. By consulting a simple grid, you'll know whether to hit, stand, split, or double down in every situation. It's simply a matter of looking at your hand and the dealer's card before making your move.
Although insurance is available, even at 2:1 the odds are stacked against you. Like most side bets, you are better off saving your money for the main game.
European Sophistication in Australia
Although there are several European blackjack mobile casino games available in Australia, the gold version is offered exclusively at Microgaming sites. The good news is you don't have to look far. With over a dozen fully licensed sites available to Australians, it's easy to go for gold.
Incredible Action on Any Mobile
Real money play is compatible with most mobiles. You don't need a state of the art device either. Whether you have a smartphone or tablet you'll have no trouble playing. Our European Blackjack Gold review team appreciated the available Android and iOS apps. If you don't have an iPhone, iPad, or Android device, you'll still be able to play from a web browser on most devices.
Fantastic Mobile Casino Options
If you love the mobile version then you'll be pleased to learn that it's part of a popular series. Microgaming also offers Gold Series roulette. If your heart belongs in the USA, you'll love the mobile casino action of Vegas Downtown Blackjack.
Cash In on Your European Blackjack Bonus
Strike gold with $1600 in free funds. Just claim our exclusive deposit bonus offer and start counting to twenty-one without busting your bankroll. Experience European blackjack and hundreds of other classics at Australia's leading mobile casinos. Visit the link below to grab your bonus and start experiencing fully licensed excitement anywhere in Australia.
These pages may also interest you