Age of Discovery Review and Game Guide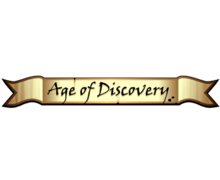 Age of Discovery Review 2022
The Age of Discovery slot game takes you back in time to the era of historic global expeditions. From the 15th century to the 17th century, intrepid European explorers sailed the seas and stumbled upon new lands, hoisted their flags on beaches and brought back riches, exotic food and spices. Age of Discovery refreshes memories of the time Australia was discovered by Willem Janszoon and James Cook. This online slot game from Microgaming is based on a discovery theme dotted with appealing visual maritime references.
Age of Discovery gives you a chance to become a true explorer and embark on an adventure into unknown lands to unveil valuable treasures with your ship and coat of arms. The game's reel icons display different exotic fruits such as avocados, bananas, pomegranates and figs along with navigation instruments such as compasses and sextants. Don't fear the sea monster you come across during your voyage of discovery – If you're lucky enough, you'll find more than three to land a bonus game.
What's Covered
In This Review
The Basics of Age of Discovery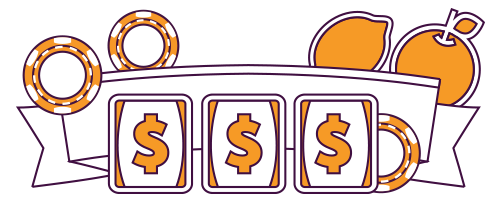 Set sail across the vast blue ocean and collect treasures (gold coins) and payouts along the way. Age of Discovery is a five-reel slot with 25 paylines with betting options ranging from $0.25 to $250 per spin. Along with the auto spin feature and the max bet button, you can play the online slot with any budget.
Scatter Symbol – Sea Monster
Consider yourself lucky when you come across the Sea Monster since it is the scatter. When you end up with three or more sea monsters anywhere on the 5-reel slot machine, you get instant wins even if they are not on an enabled payline. Reap rewards 5 times, 20 times or 80 times the line stake with scatter.
Wild Symbol – Gold Coins
Gold Coins act as a wild, making it easier to win slots online as they can replace other symbols to create winning combinations. Gold coins have the highest payout among all the Age of Discovery symbols. When you get five gold coin symbols on an active payline, you receive 6,000 coins for every coin you bet. So, if you end up betting the maximum of 10 coins, get ready for a whopping jackpot of 60,000 coins!
Bonuses
The Age of Discovery slot has a fantastic Treasure Bonus round which is triggered when you land three, four or five compass symbols anywhere on the reels. Once that happens, you are given a treasure map with lots of crosses (X) representing a digging site to unearth treasure. Simply select the crosses to earn your prizes instantly, even on the first go if you are lucky enough! Be careful though, there are also skull and crossbones hidden under some of the crosses. If you unearth one of these, the bonus round is over. You can win up to a staggering 32,250 coins in the Treasure Bonus game.
The more free spins or bonus cash you use on Age of Discovery, the better your chances of ending up in the bonus round.
This game's Treasure Bonus round has a huge maximum jackpot, so it's one that's well worth chasing.
Our Expert Tips
The Age of Discovery Slots game rewards you with some good payouts. You can top up your base game reward of 6,000 coins with a bonus of a maximum of 32,250 coins. The amount of winnings will be based on the bet that has been placed. The more lines you play, the more you bet and the higher your payouts. Sailors, there is nothing to fear on your voyage. Even if you come across another ally ship on the way, accept the minor jackpot gift you get with open arms.
Graphics and Sound
Age of Discovery features a rich maritime theme with the reels depicted on a sail and buttons boasting a wooden look to create the feel of a traditional vessel. The symbols also are based on the exploration theme. Apart from the cool graphics, there are also themed sound effects to take you back to the golden era. When you make a win or reach the bonus level, you'll be greeted with the sounds of flutes, whistles and stringed instruments.
Age of Discovery for Australians
Australians can enjoy playing Age of Discovery at any popular internet casino powered by Microgaming software. Simply use your tablet, mobile or laptop to access secure, licensed mobile casino websites that welcome Australian players. Play games with Australian dollars and earn incredible payouts on your journey.
Mobile Casino Compatibility
Ready to take Age of Discovery on the move with you? Here's all you need to know about playing this real money pokie on mobile.
Like every Microgaming slot, the Age of Discovery also works great on tablets and mobile devices. You'll have no issues accessing this slot anywhere in Australia through your Android, iPhone, BlackBerry or Windows Phone. Just make sure your internet connection is good enough to enjoy an exciting adventure unearthing gold coins amidst nautical sounds.
Claim Your Age of Discovery Mobile Bonus
Start gaming with a special $1600 deposit bonus at Australia's most trusted mobile casino. With more than 500 incredible games to be discovered, either download an app or play instantly in your browser. Play the game and claim your cash today.
These pages may also interest you