Classic Blackjack Review and Game Guide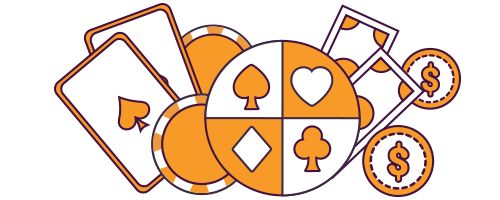 It's no secret that blackjack has been adored for centuries by millions of players on every continent. Yet this time-tested game is even better when you fire up your smartphone or tablet. Classic blackjack lives up to its name as a faithful rendition of the world's most popular comparing card game. With great visuals, realistic sounds, great payouts, and rules you've already mastered, playing for real money simply makes sense.
Top 5 Australian Mobile Casinos
Authentic Blackjack at Its Finest
If you love twenty-one, you'll appreciate the attention to detail in Classic Blackjack. This immaculate representation of the game of blackjack is ideal for any discerning card fan. The first thing that strikes you about this game is how elegant it appears. With its distinctive green and black look, simple stylised graphics and smooth animations, the mobile version is always easy on the eyes.
This is the single-hand version of the game and it is an ideal starting place for a novice player seeking to learn more about blackjack. At the same time, this is such a good version of the game that there is no reason why more experienced blackjack players would choose some other version for real money.
Classic Blackjack Gameplay
When playing with your mobile device, you can wager up to $500 on a single hand, although some mobile casinos have lower limits. Most sites have a minimum bet of $1. Placing your bet is as simple as selecting how much you wish to wager from the chips and clicking on the betting area. Don't forget to click on the deal button to receive your cards.
Classic Blackjack mobile uses a single 52-card deck, follows European house rules, and features a competitive 0.13% statistical house edge. The dealer must stand on 17, blackjack pays 3 to 2, and insurance pays 2 to 1. You can double down on any hand between nine and eleven, as well as split pairs, though only once.
With bets starting at just $1 per game, Classic Blackjack for real money is affordable enough for novice players. It's easy to vary your bet as your skills improve or as part of a wagering strategy. You can even play for free while you get a handle on the gameplay.
Our Expert Tips
Choosing Classic Blackjack is a wise move. As we mentioned, the game has a house edge of just 0.13%. That's actually lower than any other live or online version of blackjack. It's worth noting that this figure is only accurate if you play correctly. That means following a strategy table and making the right move in every situation. In general, you should draw if you have less than 11, as well as a soft 17 or 18. When assessing other hands, you'll need to make your move based on the dealer's visible card. Keep in mind that the dealer will stand on a soft 17 or better.
Optimized For Mobile
There's plenty to love about Classic Blackjack and your infatuation doesn't have to stand still. Our review team discovered that the game runs beautifully on most smartphones and tablets. Whether you prefer Apple or Android, you can expect great gameplay on the go. Even Blackberry and Windows Phone players can get in on the action. Depending on your choice of mobile casino, you'll be able to play directly in your browser or download a free app.
Classic Blackjack for Australia Mobile Users
Start counting to twenty-one no matter where you are. Classic Blackjack is available at the majority of Microgaming mobile casinos sites. The best part is that there are plenty of great choices in Australia. There's no point settling for inferior versions of the game. Take advantage of fully regulated and licensed action at trusted sites for Australians.
Your Best Redeemable Bonus Offer
Jack your bankroll up with an exclusive $1600 bonus. Experience outstanding blackjack, pokies, and over 500 mobile casino games in all on your smartphone or tablet. Claim this exclusive offer now and start enjoying Australia's leading licensed casino without draining your wallet. Just visit the link below to play now.
These pages may also interest you