Atlantic City Blackjack Review and Guide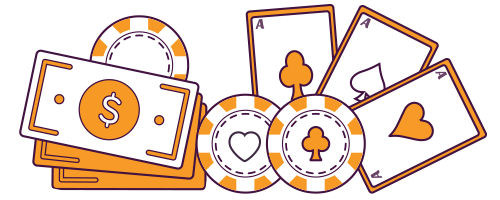 Atlantic City, the eastern seaboard's most famous gambling hub is home to some of the most celebrated casinos on the east coast. Famous as a playground for New York's wealthy over a century ago, Atlantic City remains one of the most popular gambling cities in the United States today. Like all towns that play by their own rules, it's made its mark. It's no surprise that the city's superior version of blackjack is now available globally at great mobile casino sites.
Top 5 Australian Mobile Casinos
The Basics of Mobile Play
If you've ever played standard blackjack, you are well on your way to mastering Atlantic City blackjack for real money. The game's distinguishing characteristic is the addition of a late surrender rule that can ultimately improve your overall odds. The game also uses an eight deck shoe rather than the usual six.
You can play one hand at a time on the game with bets typically starting at $1 and reaching a maximum of $200. Blackjack pays 3 to 2 and the dealer must stand on 17. Insurance is available and pays at 2 to 1 should the dealer hit blackjack. If your goal is to win more often, you probably know that the smart money is on blackjack. Atlantic City blackjack is no exception, as the game features a competitive 0.36% house edge when played properly. This also factors in knowing when to surrender, which we will discuss below.
Playing Atlantic City Blackjack for real money is as simple as placing your stake on the table and hitting the deal button. The cards will be dealt and the game will progress. You can split pairs and double on hands if you prefer. With the late surrender rule, you'll be able to abandon your hand and receive half your stake back if the dealer doesn't have blackjack. The option is automatically available after the dealer checks whether he has blackjack or not.
Our Expert Tips
Although you'll certainly benefit from being familiar with standard blackjack, this version of blackjack for real money is simple enough for beginners. The games play out rather quickly and there isn't much of a learning curve. Atlantic City blackjack mobile games can be affordable with the smallest bet being just 1 chip. By playing just one hand at a time, beginners won't be overwhelmed.
First time Atlantic City Blackjack players often fall into the trap of using the late surrender option recklessly. The secret is to surrender primarily when the dealer is showing a nine, ten, or eleven and you have sixteen. The only exception to this rule is if the dealer shows ten and you have fifteen. If you stick to these basics, you'll find that Atlantic City blackjack is worth your while. Although late surrendering is entirely optional, you are mathematically better off sticking to these rules. If you prefer to go down with the ship then you're definitely better off playing traditional blackjack.
Atlantic City Blackjack in Australia
There's no need to fly 16,000 km from Sydney to Atlantic City just to experience blackjack at its finest. You can now play anywhere in Oz on your own schedule using Australian dollars. You'll find it at all the leading Microgaming casinos. The graphics are excellent, with the green of the table contrasting against the darker background. The ambient music and chatter give the game a close-in feel and help immerse you in the experience.
Enjoy Brilliant Mobile Compatibility
You can experience Atlantic City's proud gambling tradition on most portables in Australia. Our review team found that the game runs well on all mobile devices including Windows Phones, iPads, iPhones, Android smartphones and tablets. Just make sure you are connected to Wi-Fi, 3G, 4G, or LTE. This version of online blackjack for real money isn't particularly data intensive and shouldn't put a dent all but the most limited plans.
Make the Most of Your Bonus
While most Microgaming mobile casinos allow you to play for free, we've found a spectacular site that sweetens the pot. Australian players can now claim $1600 in free money. The best part is the bonus isn't limited to Atlantic City Blackjack mobile games. Experience over 500 phenomenal casino games at the best mobile casino in Australia. Click the link below to redeem this valuable offer.
These pages may also interest you