European Roulette Gold Review and Guide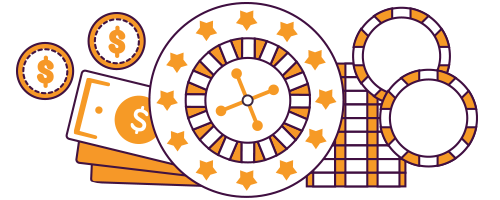 Although there is plenty of magic in Las Vegas, casino pros know that the smart money is on Europe. When playing roulette, the European version delivers the gameplay you love but with a reduced house edge. European Roulette Gold mobile is the ultimate online version of the game. Discover lifelike graphics, great gameplay, and handy features that make this the best roulette option on every continent.
Top 5 Australian Mobile Casinos
Getting to Grips with Gameplay
Unlike American roulette which features the numbers 1-36 plus both a 0 and 00 slot, all forms of European roulette eliminate the 00. That means the chances of hitting a single number on the roulette wheel are reduced from 1 in 38 (or 2.63%) to 1 in 27 (or 2.7%). While that might not seem like a huge difference, it is statistically significant. No matter what game you play, you should always aim to increase your odds, even if they seem negligible on the surface.
European Roulette Gold is a trademarked version of the classic casino table game by industry leader Microgaming. The game makes use of a traditional European table replete with betting track. You'll find identical odds and rules found in European Roulette but this game also features call bets and neighbour bets.
European Roulette Gold takes an old casino favourite game to a totally new dimension making bets easy to place and track. If you aren't familiar with the betting track, it mirrors the arrangement of numbers as they appear on the roulette wheel. Although having access to a sequential grid makes it easy to place your bets, it's more fun watching your numbers appear as the wheel comes to a stop.
By selecting a number on the neighbour betting track displayed on the table, a bet in the currently selected chip size is placed on the table. The bets placed are on the neighbours of the selected number, as they appear on the roulette wheel. The number of neighbours placed can be altered by the player from a minimum of 1 to a maximum of 8.
The player can also place call bets on the table. Call bets are group of pre-named and pre-determined bets. Call bets are equivalent to bets that are normally shouted out in a land-based casino for the dealer to place when for example the player is unable to reach to place the chips on the table. The player can choose to place one or multiple of these call bets on the table.
Bets and Payouts
Real money play is best suited for intermediate to experienced players, but it's still a great choice for first time roulette players. Although roulette is a game of chance, you'll need to understand variance, odds, and bankroll management before playing. Chip sizes and limits vary depending on where you play, but they can range from $1 all the way up to $2000 per bet. Betting limits also depend on what you're wagering on. Some sites may let you wager $2000 on a colour, which pays 1:1, but only $250 on a single number, which pays 35:1. Limits are generally in place so that a casino doesn't lose too much cash on a single spin. Gold payouts are as follow.
Straight up number 35:1
Split bet 17:1
Street bet 11:1
Square Bet 8:1
Line Bet 5:1
Column or Dozen Bet 2:1
Red/Black/Even/Odd/1-18/19-36 1:1
Capitalise on Your Currency
Don't bother contacting your travel agent, as it's available across Australia. Just visit any of the top-rated Microgaming mobile casino sites to start playing instantly. It's easy to play for real money anywhere across the country. Play using Australian dollars or take advantage of the free play option for even greater flexibility.
Get Your Mobile Game On
Our review team discovered that the game runs beautifully on a variety of mobile devices. Any smartphone or tablet released during the past few years should be able to deliver great gameplay. That includes any iPhone, iPad, Windows Phone, or Android device. Just make sure you have an internet connection either through your mobile carrier or via Wi-Fi.
Snag Your European Roulette Gold Bonus Offer
Win it big today with an exclusive $1600 deposit bonus. Experience more than 500 exciting pokies, table games, and other casino favourites right on your mobile. Why break the bank when you can claim a cash bonus right now? Follow the link below and start playing at Australia's top rated licenced mobile casino.
These pages may also interest you