Mega Moolah Review and Game Guide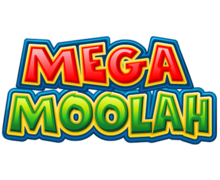 Mega Moolah Review and Game Guide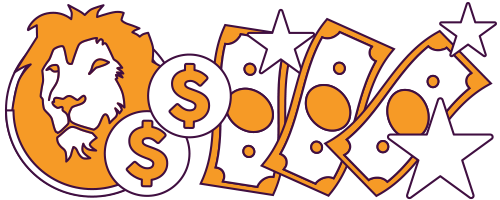 Whether you prefer to call it money, cash, capital, dough, scratch, or moolah, you'll find sizable sums up for grabs when you play at this pokey for real money. If you've ever played online pokies, Mega Moolah needs no introduction. For everyone else, Mega Moolah is the world's biggest progressive jackpot game. These pokies not only offer life changing jackpots, but the game has created more millionaires than any other online casino game. The best part is that it is now available on your smartphone and tablet.
Mega Moolah doesn't just feature the world's largest jackpots, but it's possible to win millions when wagering less than a dollar. The game is also simple to play, requiring absolutely no skill or training. Now you can become a millionaire at the beach, in the park, on the toilet, or anywhere else you take your smartphone.
What's Covered
In This Review
The Basics of Mega Moolah
These pokies feature 5 reels and 25 lines of play. The African safari-inspired game offers slick graphics, delightful sounds, and competitive payouts even if you don't land a jackpot. Playing Mega Moolah for real money is as simple as choosing the size of your bet, setting the number of paylines you wish to play, and pressing the spin button. You can play for as little as $0.01 per line.
Mega Moolah mobile players can expect plenty of wild and free spins plus an occasional shot at four progressive jackpots. The lion isn't just the king of the jungle, he also acts as a wild and substitutes for all symbols except the scatter. All wild wins are doubled.
The Mega Moolah mobile monkey doesn't mess around. Land the monkey to trigger free spins, where every win is tripled. If you land 3 or more monkeys while playing your free spins you'll earn 15 more free spins.
As mentioned earlier, the progressive jackpot is triggered randomly. You don't need any special skills. Success is simply luck of the draw. The good news is that once you trigger the progressive jackpot game, you are guaranteed to win one of the four jackpots.
Real Money on the Go
Given it's popularity, it's easy to see why Microgaming bothered to create a flawless mobile version. The game translates perfectly onto screens of any size. Whether you prefer iOS, Android, or Windows Phone, you can count on great gameplay and fantastic performance. You'll even have the flexibility of downloading a free app or playing directly in your web browser.
Progressive Jackpots
The progressive jackpot contains four different levels. You can win the mega, major, minor, or mini jackpot. The progressive jackpot is triggered randomly at which time a jackpot wheel game appears on screen. The player spins the wheel and awaits the outcome. When the wheel stops spinning, you'll be awarded the corresponding prize.
Perhaps the greatest feature of Mega Moolah is that the jackpot always starts from one million dollars. So when the jackpot is won the game resets and starts again from one million dollars. Since the jackpot is shared across a global network of sites, it has the potential to become enormous, even at a mobile casino.
Of course the longer it takes for someone to hit the jackpot, the bigger the potential prize. In October 2015, a British solider won a whopping £13.2M, which is 26M Australian dollars! The most fascinating part is that his win comes off a measly £0.25 bet! This is actually the biggest online pokies jackpot of all time. The jackpot is hardly an isolated incident. Other notable jackpots have included prizes of £5.88 million, €6.37 million and $5.55 US million. In September 2013 a player won £3.7 million playing Mega Moolah.com on his mobile! That is the single biggest mobile casino win in history.
Bonuses
As if the promise of a million dollar jackpot reward wasn't enough to entice you to play Mega Moolah Pokie, this high-stakes game also includes a bonus round that rewards players with lucrative free spins too. The bonus feature is activated entirely by random, simply by lining up three or more monkey symbols on any reels in play. Netting this combo will automatically unlock 15 free spins and any wins accumulated with a free spin will be tripled in value as standard. What's more you can actually unlock the ability to score even more free spins in this bonus mode too, just by hitting on three or more money wilds again. Giving you even more opportunity to win big without having to bet any of your own coins.
Our Expert Tips
Mega Moolah has earned a reputation for turning some lucky real money pokies players into instant millionaires, so if you're looking for a trustworthy progressive pokie to play at then Mega Moolah comes highly recommended.
In order to play for a jackpot prize you have to trigger the jackpot wheel bonus round which will take you to the Mega Moolah progressive game. Once this is activated you'll be offered one chance to spin the jackpot prize wheel and whatever it lands on that's the amount you'll take home. For some, this is the moment their fortunes change and they net a life-altering seven-figure lump sum.
It's worth noting that there are four different prize levels when it comes to Mega Moolah's jackpot. These are the mini progressive, minor progressive, major progressive, and mega progressive, the latter being where the big money wins occur. You don't need a specific app to access the Mega Moolah pokie on your smartphone or tablet, so you can just visit the mobile browser and start playing with real cash immediately, as soon as you make your first deposit. Plus if you enjoy Mega Moolah, Microgaming have also developed a number of spin-off pokies games that offer similar odds of winning a progressive jackpot prize.
Graphics and Sound
Graphics wise Mega Moolah is slick and modern with animated symbols that depict animals you'd typically encounter on safari, coupled with traditional poker values, and a sunset drenched background. A sound card of African-inspired sound bites only serves to cement the safari theme further and transport the player to the heart of the African plains. There have been observations that elements of the animal depictions are overtly cartoony and therefore too childlike in nature for a real money pokie that offers such a high value prize pot. But even this minor criticism isn't enough to dissuade new players or halt the mighty Mega Moolah in its tracks. Despite a host of newer progressive pokies being developed since Mega Moolah launched, this Microgaming favourite still continues to dominate the progressive jackpot pokies market.
Mega Moolah for Australians
Our review team had no trouble finding the game in Australia. Just visit any Microgaming casino to play the most lucrative pokies in existence. There are dozens of great licensed and regulated sites that welcome Australians. Choose from trusted mobile casinos that offer hundreds of incredible pokies, table games, and other gaming favourites.
Mobile Casino Compatibility
There's no disruption when it comes to playing Mega Moolah on your mobile. Just click here to see this pokie in action on your device.
The great news for fans of Mega Moolah is this progressive jackpot pokie is perfectly optimized for smartphone and tablet so there's no limits to where you can take it on the move. So long as you have internet access or data roaming switched on you'll be able to spin the reels at Mega Moolah from anywhere in Australia with no interruptions. Plus, there's no need to download any apps either. With hundreds of today's top mobile casinos offering the chance to get online and play Mega Moolah you can bet for real money instantly simply by visiting your mobile devices web browser and logging in.
Claim Your Mega Moolah Mobile Bonus
Get 80 spins on MegaMoolah.com with a $10 deposit plus four match bonuses up to $1600. To be eligible, players must sign up through the link provided. Click the button below to register. You will need to deposit $10. Read the terms on the page for complete details.
If you are looking for a no deposit offer you can claim $5 free on mobile or tablet (only) on Megamoolah.com - go to this page http://play.megamoolah.com from your mobile or tablet. If there's one game to play on your mobile, tablet or computer, Mega Moolah is it. Right now there's a special promo going on called "80 Chances to Win" and it is available to claim on all devices including mobiles. Please note that it is not a no deposit offer.
These pages may also interest you